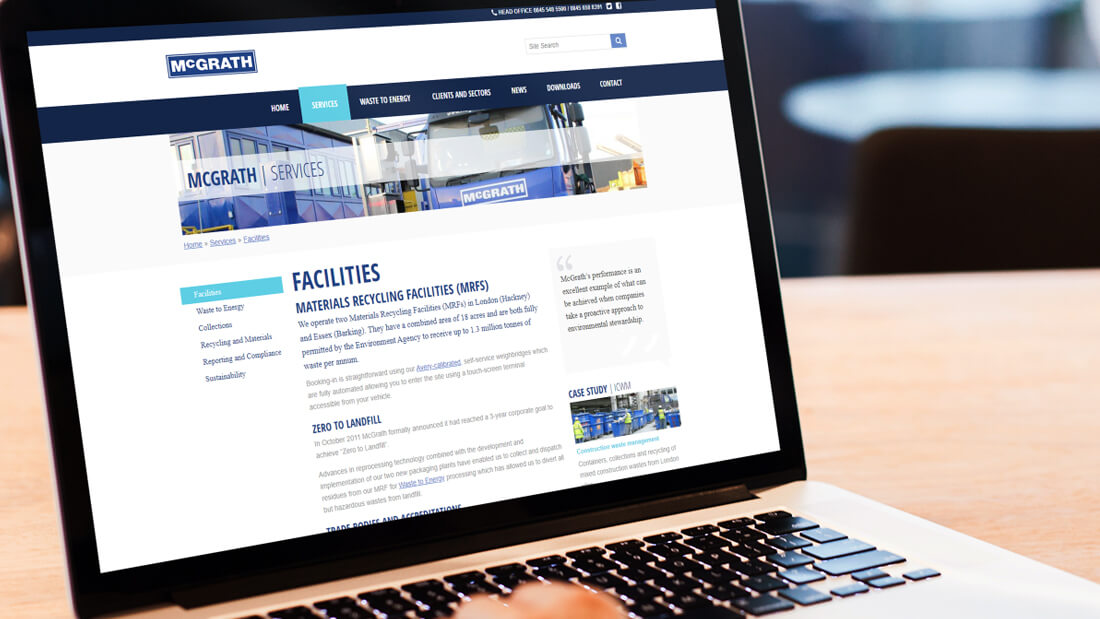 10 Jul

New web presence for the McGrath Group

Handmade Marketing was behind a new website launched by the McGrath Group earlier this year.

The development went through the formal stages of initial discussion and planning with a designated team from McGrath in order that a site plan could be created. This crystallised what the content should be and how it should be presented.

The design and copy was handled by Handmade with regular consultation and input from McGrath's Business Development Manager.

"We wanted to make a forceful initial impact," says Fergus McCloskey, Managing Director at Handmade. "And made dramatic use of the corporate colours and font along with a navigation aided by careful choice of images. We project managed the development and migration of the site to the new server."

After thorough testing and final approval from the client, the site went live in June 2015 and can be viewed here http://mcgrathgroup.co.uk/.