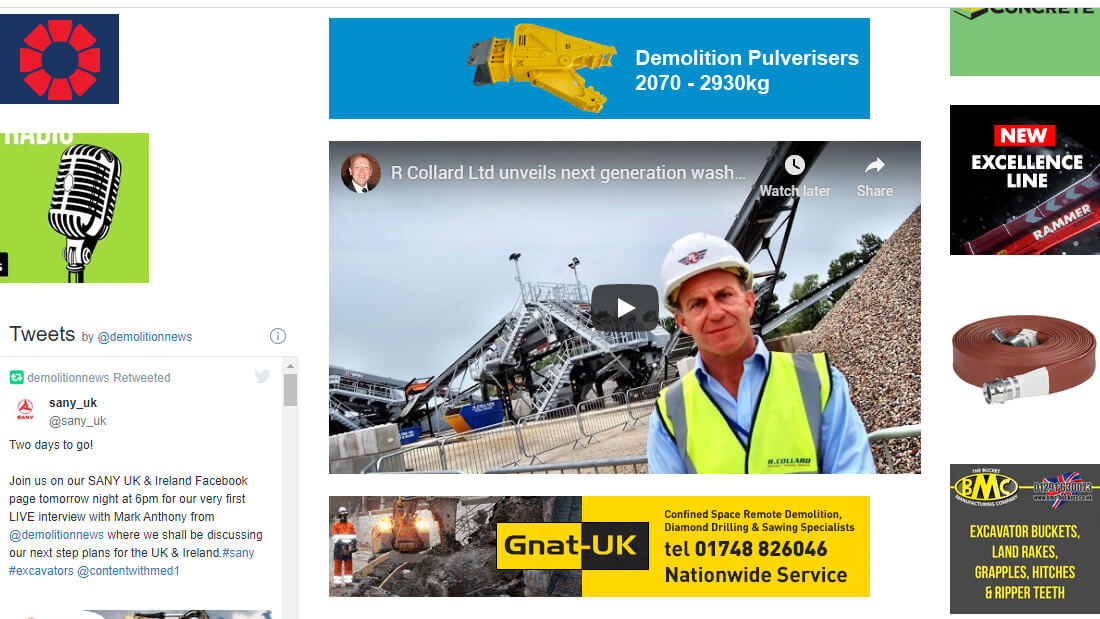 01 Jul

Handmade provides media expertise for press launch

Construction marketing specialists, Handmade Marketing, was asked to manage the trade and local media activity for the opening of a new, state-of-the-art aggregate washing plant facility for construction waste management and demolition specialists, R Collard Ltd.

The £2million facility, designed and built by DUO plc, is amongst the first in the country and will significantly enhance the efficiency and quality of the recycled product as well as enabling all-weather processing.

Handmade ensured that relevant journalists were invited from the construction and civil engineering sectors, local media as well as a number of key guests including Steve Lee, CEO of the Chartered Institution of Wastes Management (CIWM) and John Bradshaw-Bullock of the Mineral Products Association. The open days which included tours of the plant, demonstrations of the new cyclone technology, trade exhibitions and an opening ceremony were attended by over 200 people.

The opening ceremony, performed by Rt Hon Gerald Howarth MP, was concluded with a presentation by Steve Lee who recognised R Collard as an early adopter of a 'quiet but real revolution' being witnessed in the waste and resource industry. He also drew attention to a European Commission Consultation, urging the industry to respond to the Circular Economy Questionnaire for materials recycling.

The opening speeches are available.