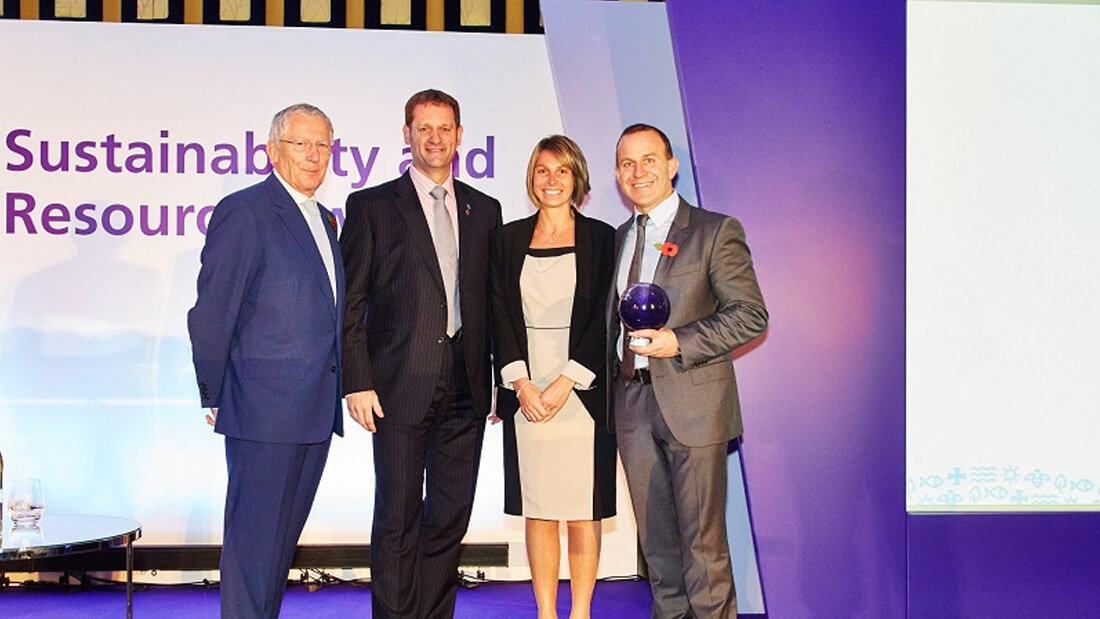 10 Nov

Handmade helps client win top waste award

Handmade Marketing was responsible for R Collard's submission which won top prize at the 2015 Sustainability and Resource Awards organised by the Chartered Institution of Wastes Management (CIWM). Managing Director Robert Collard accepted the award for Most Sustainable Construction and Demolition Project from Countdown host and former Apprentice presenter Nick Hewer at a lunch held at the Marriott London Grosvenor Square attended by the country's top sustainability and waste management professionals.

We researched and prepared a written submission which focused on R Collard's demolition of the former manufacturing facility at Thales in Gatwick where structural steelwork was salvaged, restored and re-used in the construction its new Materials Recycling Facility. The project provided an exemplar in applying best practice to waste management by pushing materials higher up the Hierarchy of Waste from 'recycling' to the more environmentally desirable category 're-use' and demonstrated full chain of custody and a case study of the circular economy in action.

Eight hundred tonnes of 25 metre-length steel beams were carefully dismantled by hand supported by mechanical means and sent to a local steelwork pre-fabrication supplier where they were cleaned, cut to the specification supplied by our installers, new baseplates fitted, re-painted and transported to our Eversley yard to provide structural steelwork for the roof of the MRF building.

Managing Director Robert Collard, said, "I am delighted to receive this award which recognises the extra mile our company goes in implementing resource-management activities into the demolition projects we undertake."

"This is our 20th anniversary year which has already proved highly successful in terms of growth for the business and to have won an award from as prestigious an organisation as the CIWM is a great endorsement for us," continued Robert Collard.