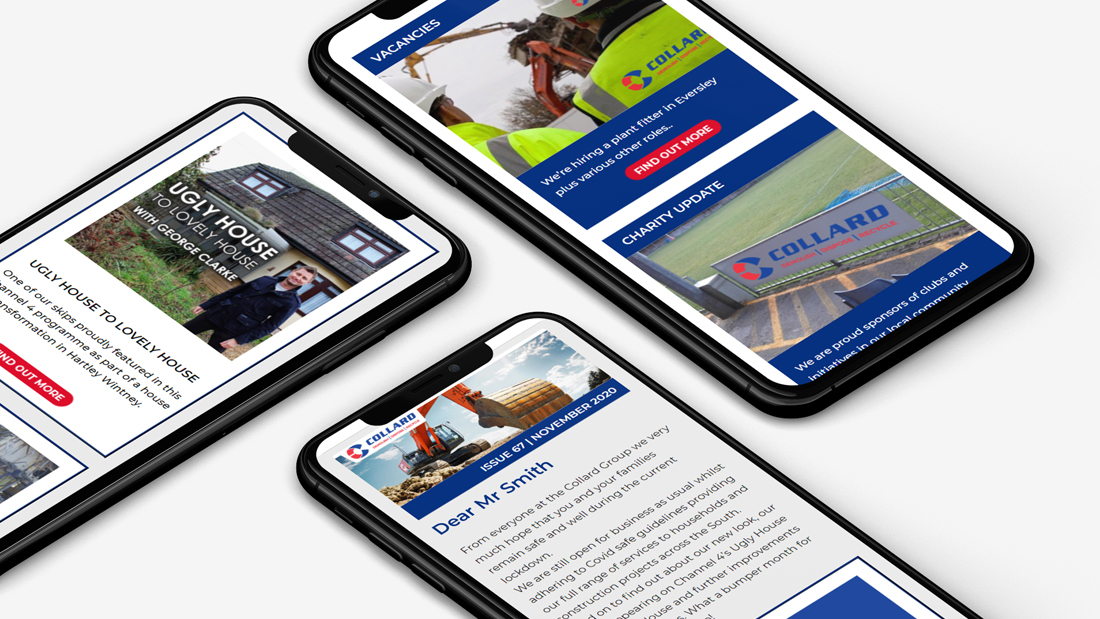 06 Jan

Handmade design fully responsive e-newsletters

Handmade Marketing develop fully responsive e-newsletter templates for their demolition and waste management client the Collard Group.

The Collard Group are the leading supplier of Demolition, Remediation, Earthworks, Waste Management, Aggregates & Ready mix concrete in the South of England.

Their new mobile-friendly e-newsletter template is suitable for all platforms that uses responsive code for a linear content layout providing smartphone users with the ease of scrolling whilst retaining classic formatting for desktop viewing.

Responsive design is key to user experience allowing your readers to view your messaging easily whilst on the go, providing them with more opportunity to find out about your brand or purchase from you online. Fully responsive e-newsletters are far more powerful and trusted by your customers with higher click to open rates and increased conversion rates.

At Handmade Marketing we can manage your email marketing campaigns either as a one-off initiative or as part of an integrated programme including design of newsletter templates and copywriting of all content.

Find out more about our e-newsletter services.